At Outside Open we collectively love Will Forte's "Last Man on Earth" TV show.  As nerds and designers we also really enjoy the t-shirts worn by Forte's character, Phil.
When tasked with creating a tshirt for the OO team, I refused to just slap a logo on the top left corner like everyone else! Greg sent me a link to a Threadless t-shirt that he wears and this wonderful design by Budi Satria Kwan provided immediate inspiration – the design is awesome AND it was featured in Last Man – FTW!
Even with all the details in the dandelion seeds and the little man with his spyglass, the design doesn't feel too busy or crowded. I loved that the design was playful, whimsical, and fresh without being cheesy. It reminded me of a carefree, idyllic onwards and upwards approach to life.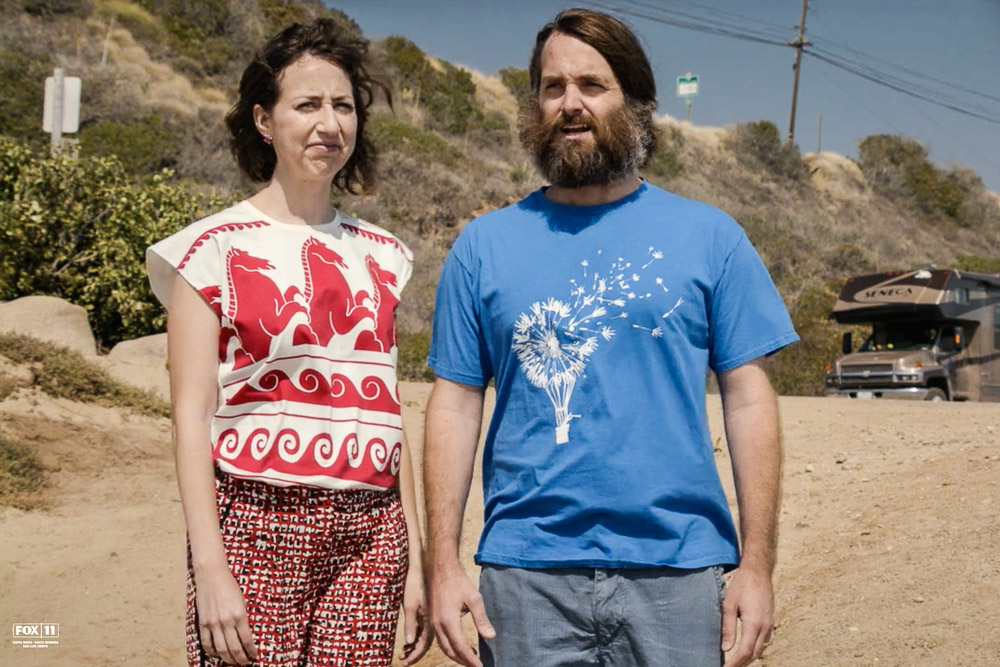 Playing off of Budi's design, I integrated low poly triangles (my latest obsession), an "idea" lightbulb and the Outside Open logotype to come up with a design for our new shirts.
onwards and upwards

also onward and upward

If someone moves onwards and upwards, they continue being successful or making progress. The team are moving onwards and upwards after their third win this season. She started her publishing career as an editorial assistant and it was onward and upward from there.

Here are some early drafts as I toyed with the design elements and concepts:
And here is the final product 🙂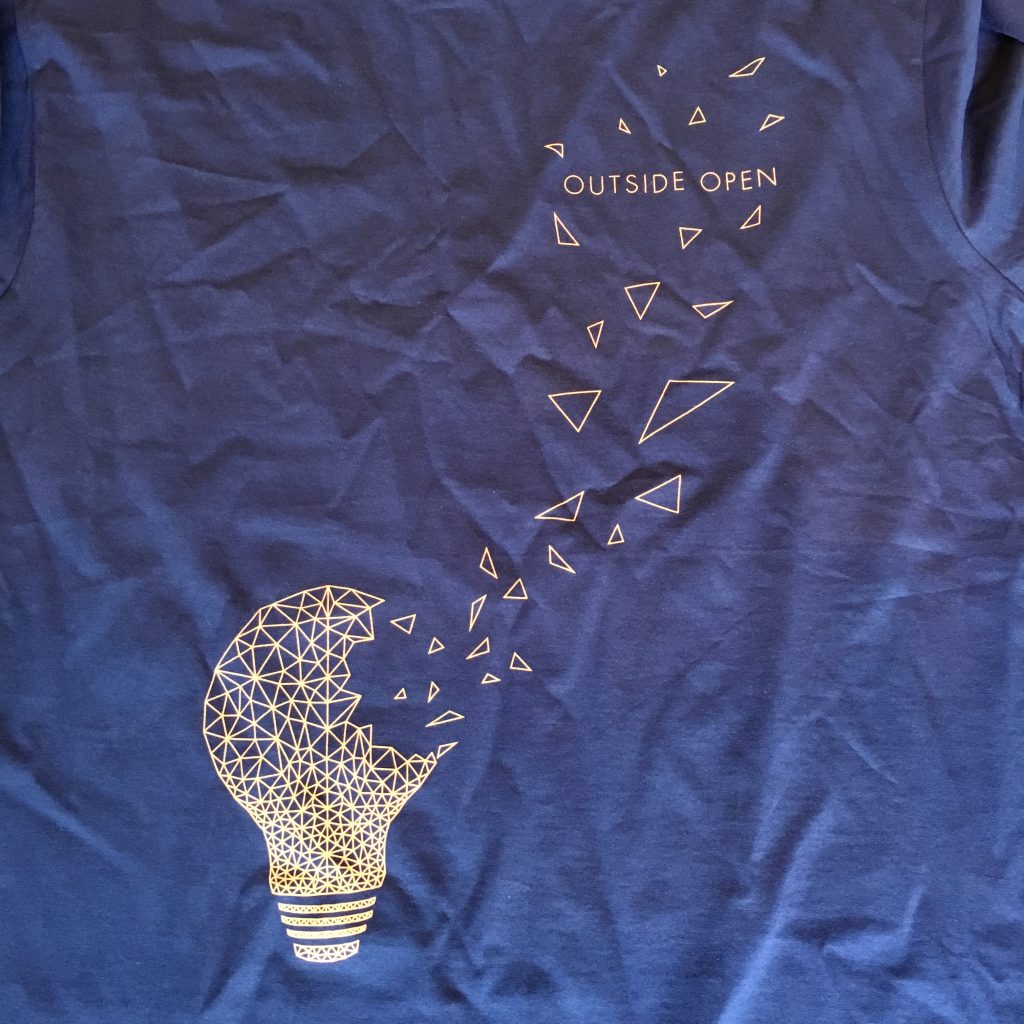 The shirts were printed locally by the super awesome Curt Crashaw @ Foundation Press 
Want one? Drop by the office and say hi! They come in a fabulous orange or yellow and sizes S – 2XL and limited quantities of Tall sizes (LT, XLT).